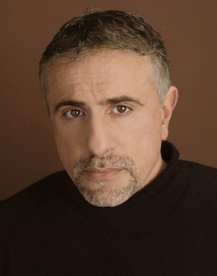 Perry N Halkitis, Ph.D., M.S., MPH is Professor of Applied Psychology and Public Health (Steinhardt School), and Population Health (Langone School of Medicine).
He also directs the Center for Health, Identity, Behavior & Prevention Studies. Review his full curriculum vitae here.
Dr. Halkitis has extensive experience in consulting on all aspects of research from conceptualization to dissemination; grant proposal development and writing; the creation of educational and training materials for all age levels; and statistical and psychometric guidance, analysis and support.
Dr. Halkitis also has presented extensively throughout the world to large academic and lay audiences and is available for lectures and speaking series on all subjects relating to HIV/AIDS, gay men's health, substance use, as well as health and human development.